The day before yesterday and Xiaocheng Yiwenyou talked about the sixty years of reform and opening up, they suddenly talked about it. As a result, the past about the grinding was suddenly pulled out of the memory.
My hometown is in a rural area in northern Jiangsu. In my memory, at the beginning of the day, our family always set off on the grinding approach. My grandfather, who had passed away long ago, said that the pride of his life was that when the land was reformed to divide the property of the old rich, they would not need anything, but the big mill in their mill that was originally a donkey. The facts later, I can't help but prove that my grandfather's vision was terrible, although at that time, my little grandma leaned against the door frame and scolded a dog blood sprinkler.
My father has 7 brothers and sisters. I can imagine what these 7 mouths needed to fill him. My father said that when the production team had little rations, especially when the green and yellow were not received, it was even more difficult to eat. Therefore, put the grain in the stone mill, add water to crush it into a mushy liquid, and then put it into the small green vegetables grown in front of their house, or the wild vegetables they picked in the field. It was boiled in the pot. Because the grinder made by my grandfather was large, it was very finely ground and scraped into the pot, making it look very thick. After being cooked in the pan, it also looks particularly sticky. I deceived my vision, but I couldn't deceive my stomach. I ate a full stomach, and my two bubbles of urine dripped. The stomach I had just satiated was deflated again. Therefore, my father said that at that time, I was particularly hungry and seemed to be alive to eat every day. Although grinding was a very painful thing, my father said that I still wanted to push it, because as long as there is grinding, I knew that I would not go hungry today.
What year did I start to train and practice, I can't remember. `However, what I have a deeper memory is that when our family and grandfather were separated, the father did n't do anything, so he first asked the stone mason in the village to forge a new mill for our family. One night, my mother whispered quietly, saying that when you were married, you had a picture of your family, but now you have nothing. Whispering back to whispering, but my mother caressed the new forging mill in her home, with a little joy on her face, she said to me, you can rest assured that when you get married in the future, we will definitely give you a new mill At that time, grinding has become an indispensable furniture for the villagers.
I am the boss of the family, so I have to start to work officially. It can be said that the grinding is definitely not a lazy job. First, push it horizontally with your hands, and then put it on your waist. If you ca n't do it, you will retreat. Although there are many tricks to play, but if you don't work hard, it won't move. So, at the beginning, I was screamed. After pushing once, the legs are like lead infusion and can't be lifted heavy. The mother took me by the motorist and told me to study well. After reading, I can stop pushing. I do n't know if we can have today, whether the mother is in front of the mill and the result of field education. At that time, every morning, especially when the corn was just hit, it was pushed harder. I was sleepy and sleepy in bed, I was yelled by my mother 's voice, and was awakened by my mother tomorrow morning, but I still intentionally closed my eyes, and sometimes snorted exaggeratedly, but I pretended not to be like him, and my old brother reported it My mother sighed and stopped calling me, she pushed first. At this time, when I was embarrassed, I crawled up quietly, picked up the grinding stick and followed. Now think about it, if you are the one who accompanies me most in your childhood and youth, it is this grind. Grinding is the way I go the most and the most bitter way. I remember once when my mother went to work in the field and told me to push the pancakes at home. Because I was really annoyed, I vigorously fed food into the grinding eyes. As a result, a pot of grain was quickly pushed out, but the ground lake was so thick that it could not be thicker. At that time, my mother was beaten badly, saying that I spoiled the grain.
I do n't remember when I will stop grinding. However, when I got married in 1991, my mother did not want to give me a grind. It seems that last year, when we were chatting with my mother, I said that my mother was not talking. I said I would have been married for ten years, and I did n't see my mother buy me a mill. The mother laughed happily. My three-bedroom, one-room house said that I wanted to buy it for you, but I didn't know where else to sell it. I just bought it. I didn't know where you were going to put it. Yeah, where to put it? I remembered that I had been pushing the mill for more than ten years. Ten years ago, because it was suspected of being in the courtyard, I moved it to the door of the pigsty to be a guard. The price of pigs fell all the way, and there was only one empty pig pen left in the house. Going home for the Spring Festival this year, I saw the thick layer of moss that had been planted on the ground. At that moment, I thought, I can feel his silence.
My son asked curiously what it was. I explained that he didn't understand for a long time. Yeah, how can he understand? Perhaps, as a folk custom, the mill still has the value of existence, but when it is the main furniture of a family, it will never be able to have its glorious days again. Sixty years, although it is a flick, it Throwing the long history of Shimo into the long river of time. However, as our generation, the one who has witnessed its glory last, the memory brought to us by the stone mill has always stayed in the depths of our souls, and seeing it, those astringent stories will come to mind , Endless ...
Asbestos Gasket wih the peformances such as appropriate stregth,flxiblity,softness,and reasonable price.
We can make the Asbestos gasket according to customer`s details size request,steam Gasket is cut from sheet by machine.
| | |
| --- | --- |
| Name | Asbestos Gasket |
| Material | asbestos fiber and NR rubber |
| Temperature | 200-510 ℃ |
| Pressure | 1.5-7.0 Mpa |
| Shape | round , rectangular |
| Thickness | 0.5-5.0 mm |
| Color | Green,Red,Blue,Yellow etc. |
| Pipe Size | DN 2" to DN80" |
| Gasket Size | 0.5 mm to 5.0 mm |
| OEM | Available |
| Oil Resistant Or Not | yes |
.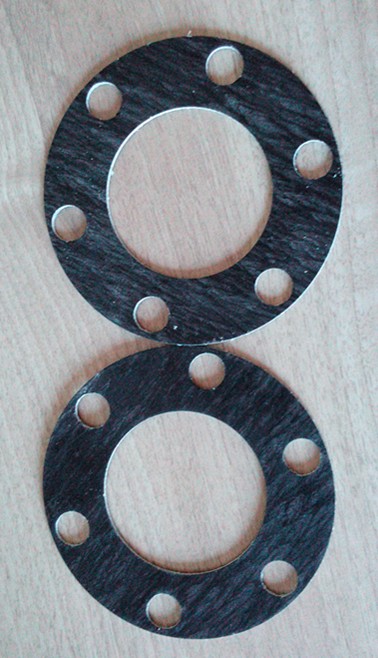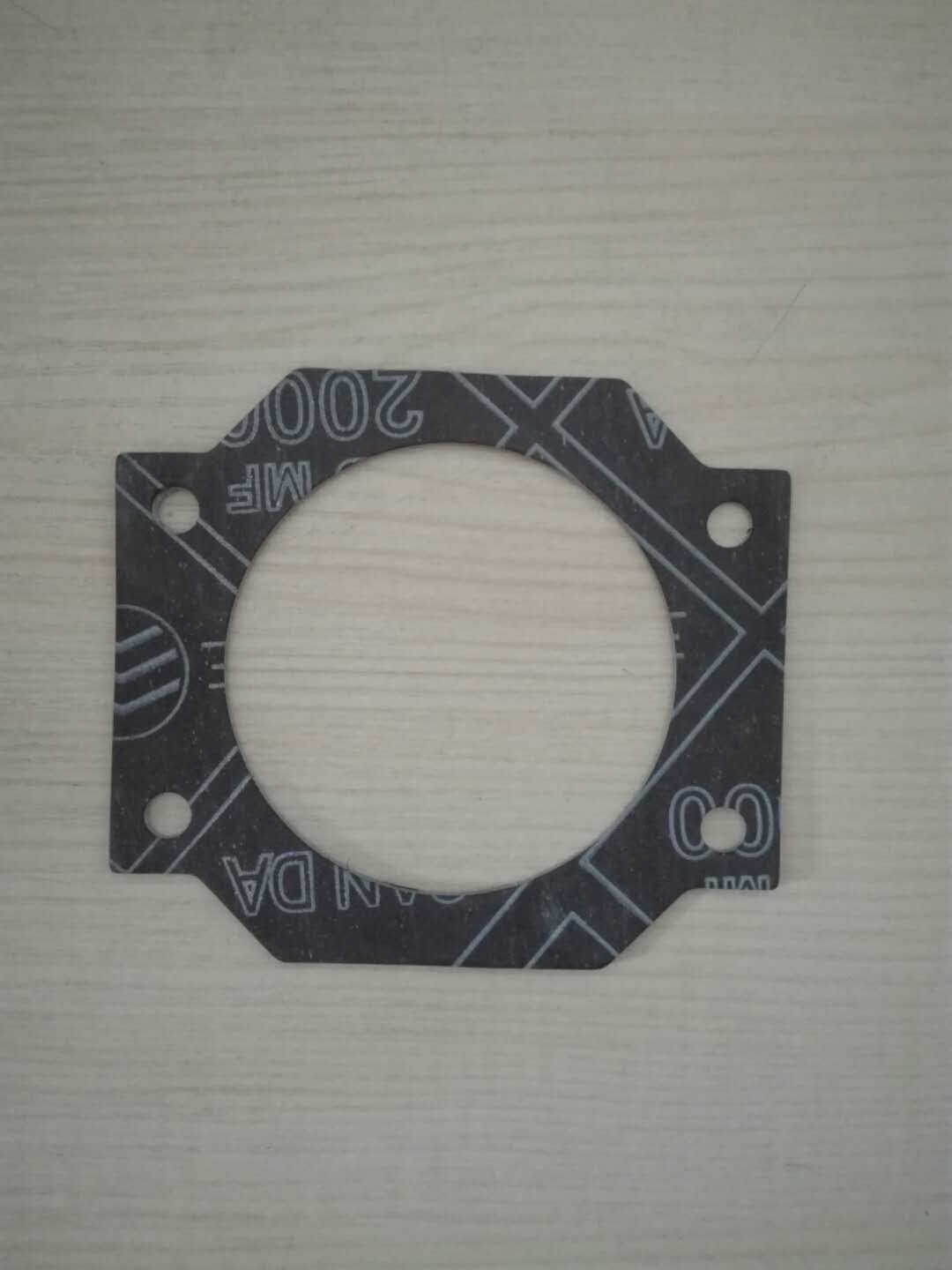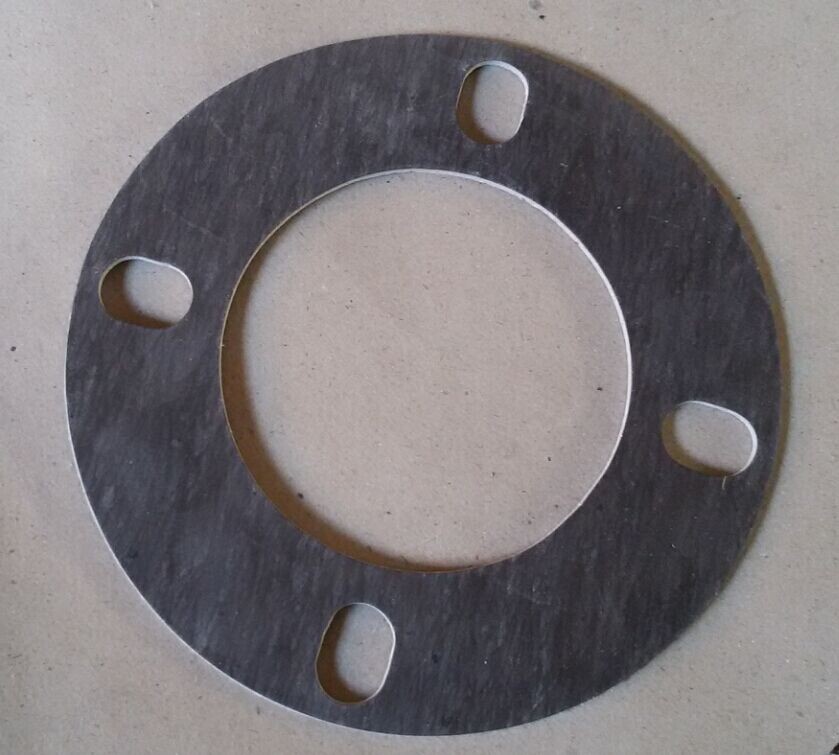 Asbestos Gasket
Asbestos Gasket,Asbestos Spiral Wound Gasket,Asbestos Rubber Jointing Gasket,Asbestos Sealing Gasket
HEBEI HENGDA SEALING MATERIALS CO.,LTD. , https://www.hengdasealing.com